Easy, fast travel from anywhere in Budapest to Zagreb downtown or Zagreb airport, Velika Gorica. Going to Zagreb city or pick up a rental car in the Zagreb airport? Choose our comfortable and fast (3.5-4 hours) door to door transfer!
Private bus transfer for 320 EUR
Shared bus available from 1st May, 2020
Faster than coach bus or train
from door to door transfer
choose time of departure
professional, fluent english driver
fast approach (3.5-4 hours)
quick border crossing
comfortable minibus
no luggage cost
phone charger, wifi on board
total cost, no hidden fees
There is border control on the croatian/hungarian border, please make sure you have valid passport/ID with schengen visa if required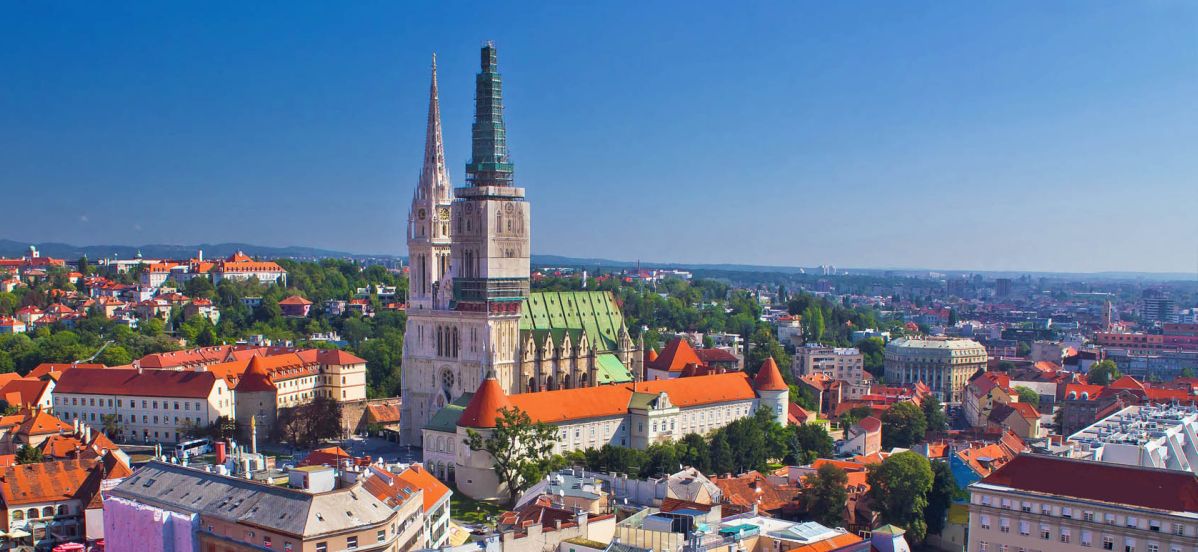 About Zagreb
Zagreb is the capital and largest city of Croatia, inhabitat around 1 million people.
The tourist sights mainly located in the old town area, which is the real center of Zagreb. Starting point is the main square called Bana Jellasica square. From here you can easily can find sights like the Cathedral, St. Mark's Church in the castle district (it is one of the oldest building in Zagreb).
Zagreb offers many resturants, bars and pubs, many great outdoor parks.
How long does it take to get from Budapest to Zagreb?
Eurobusways offers the fastest bus connection to Zagreb or Zagreb airport within 3.5-4 hours. It depends on city traffic and border procedure.
The route go next to the largest sweet water lake Balaton in central east europe, next to Varazdin than straight to Zagreb or Zagreb Airport. All on highway, easy and fast route. If no passenger to pick up/drop off in Varazdin the bus is not going into the city.
Any stops on the way? Any sight to see?
We do 1 stop at petrol station if required. If you would like to do side-trips, like stop at Lake Balaton or checking out the medieval town of Varazdin, please contact us for private day tour to Zagreb fare.
Pick up and drop off points?
No stations to go, as we pick you right at your hotel, apartment in Zagreb or straight from the airport of Zagreb. Save taxi cost and luggage hassle.
Shared Bus timetable from Budapest to Zagreb
We are currently reconfiguring our shuttle service, please contact us for details and updates.
If you wish to travel in different times, please indicate on the form below. Croatia is in the same timezone as Budapest.
Travelling with kids, discount for children
children aged under 4 to travel free of charge with their parent(s).
How many luggages allowed?
No luggage charge. You have to pay extra if you carry bike or dog/cat, 10 EUR.
Book your hotel in Zagreb
Booking, Payment, Cancellation
How to Pay? by Paypal or bank transfer in advance for shared and cash to driver if private transfer
How to book? Please, by email or phone, Skype or text message
Cancellation, if you booked in advance and paid through Paypal , you can cancel till 24 hours to departure to get full refund.
Passenger's rights and Terms
Passenger's rights in the EU and our Terms and Conditions.
by booking a seat through this website or by email/phone or any messenger service, you state, that you have read, understood and accepted Terms and Conditions.