Book your bus transfer from Krakow
from door to door. 6 hours.
from door to door. 7 hours.
from door to door. 6 hours.
private day tour from door to door.
from 40 EUR per person from door to door. 4 - 5 hours.
from Krakow to Banska Bystrica
from door to door
from Krakow to Zvolen
from door to door
from Krakow to Presov
from door to door, city or airport pick up
from door to door
from Krakow to Eger
from door to door
from Krakow to Budapest private day tour from 300EUR
from door to door. Side trips are included, no extra cost.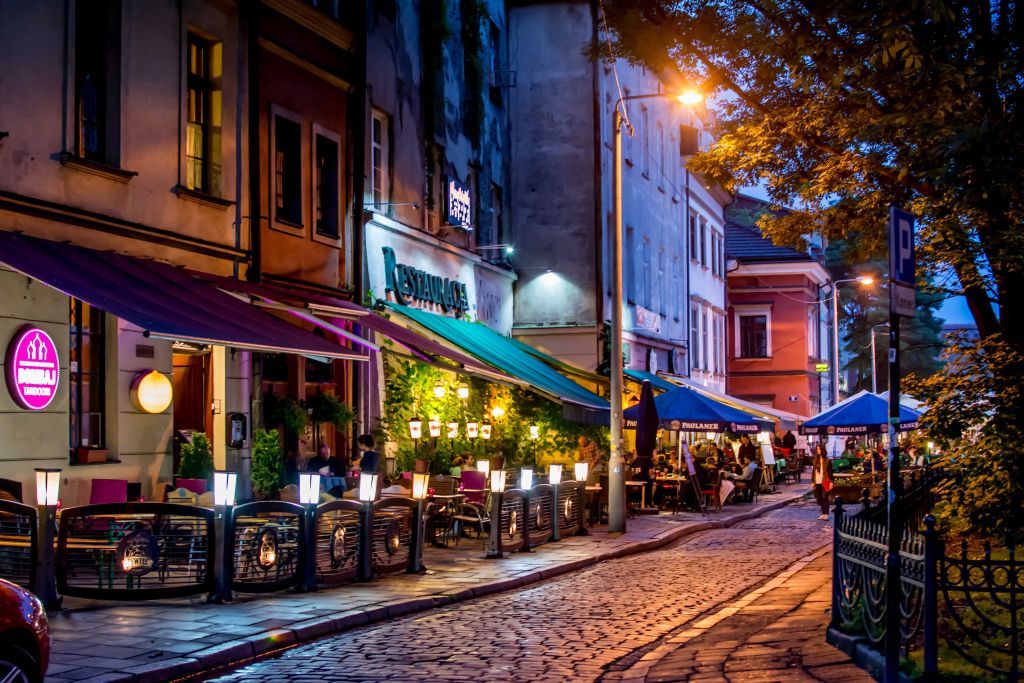 Sights to see in Krakow
Krakow (or Cracow) is one of the cultural centres of Europe. Once the capital and kings's residency in southern Poland, a vibrant city nowadays, which kept its medieval charm. The medial shopping mall, the Cloth Hall is standing on the middle of the biggest main square in Central and Eastern Europe (Rynek Glowny)

Surrounded by churches, restaurants, pubs and cafes.

The medieval city was fortified in the past. As the city spreaded out, city walls were removed, only small part remained like the Barbacan bastion.

The castle of Krakow, called Wawel is lying only a short walk away. It offers a magnificentview on the city and the Vistla river.

Check out the small streets and squares of the Kazimierz district, which is the old jewish quater of Krakow. Nowadays you can find many small restaurant, pub, shops and marketplaces in the area.

Worth to visit the old jewish heritage sites in Krakow as well as the Salt Mines of Wieliczka.

Check out our Instagram or facebook photos and videos about Krakow.

Itinerary for 24 hrs or 3 days stay in Krakow
Book your accommodation in Krakow
Wieliczka Salt Mines trip
Auschwitz/Birkenau trip
Visit Zakopane trip
Get a free price quotation for your itinerary!
Send us your itinerary by email or through Viber/Whatsapp on +36 20 9148100, and we get back to you our best fares.