Fastest way to get to Split, Croatia from Budapest
Split is a highly popular destination in Croatia. Thanks to the city itself, the fantastic downtown, the beaches, nightlife. And Split is a good starting point to other islands, Hvar island or Dubrovnik also.
But how can you get there? Fast and easy? Compare the possibilities.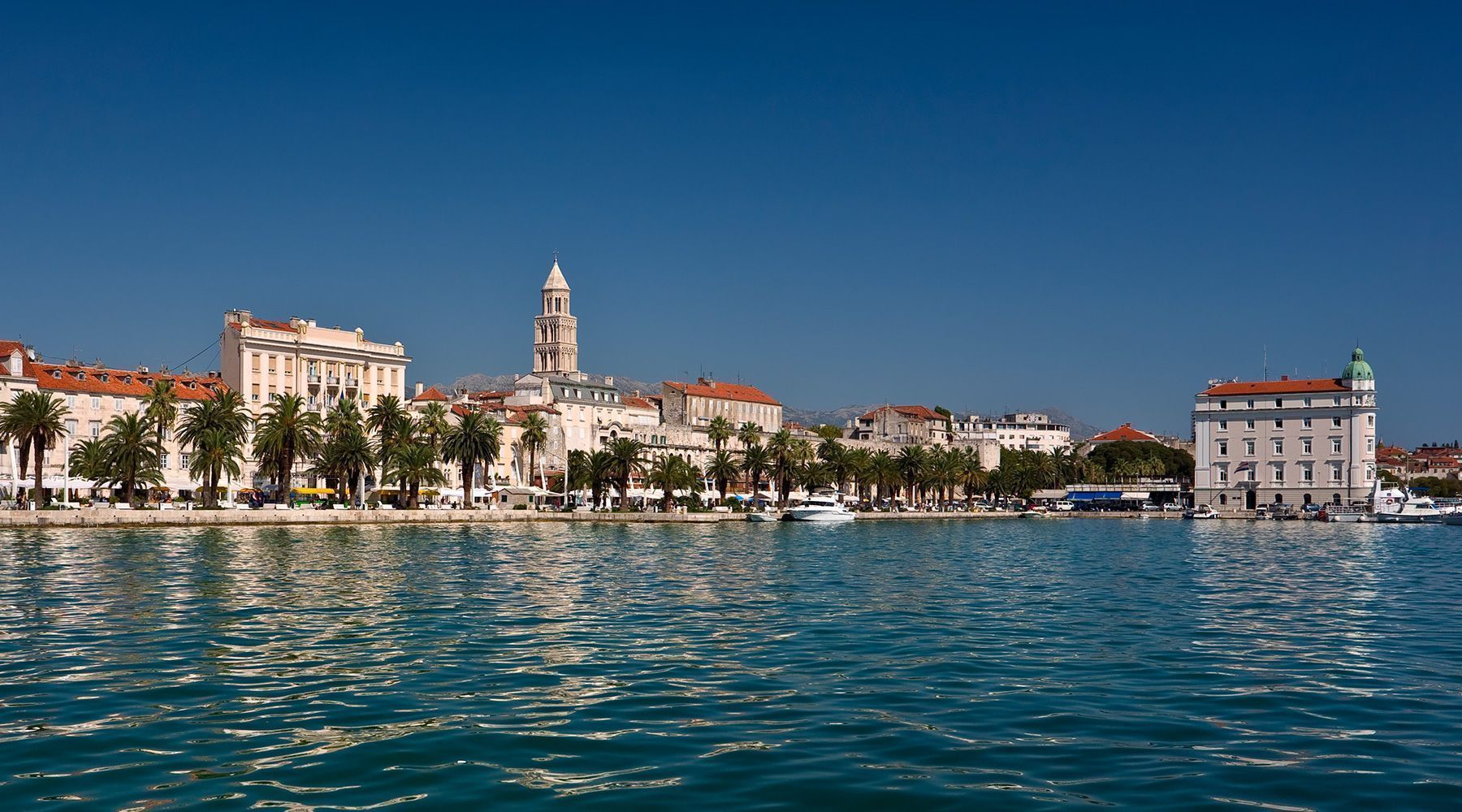 Regular bus
There are bus lines serving directly or with change (usually in Zagreb) the route between Budapest and Split. Nothing special, you have to go to the bus station (it is a bit away from the downtown area in Budapest as most buses go from Nepliget or the newer but farer Kelenfold stations) by mass transportation (let's say 20min and about 2 EUR) or grab a taxi (15min and about 10 EUR). Be there 30min before departure time to do check-in, place your luggage, take a seat, etc. And ready to go. Takes around 12! hours to get to Split directly (a bit more if need to change). Bus will stop 2 times at petrol stations (about 15min each).
But careful, if you miss the 15min, bus will leave! And you have to get off once at the border of Croatia and line up for passport/visa check. That is usually take about 30min-1hour (depends on what nationalities are on the bus, as some need visa which takes a little more time to clear). And after 12 hours you arrive to Split bus station, which is really close to old town area (where most of the apartments/hotels are), so just a short walk and you are there.
There are overnight buses as well, same story but you arrive in the morning.
Regular bus : 12 hours journey time, about 30min-1 hour on the border, 2x15min. stop
Train
I think that is the most convenient way of getting to Split (or back). Direct train available only in the summer peak season from June till end of Aug. But the train company offers daily connection rather than 2 times a week as in the past. You can catch a train easily. Go to the train station by public transportation (2 EUR) or taxi. Split train station is in the downtown, everything is in walking distance. Trains are slow (that is why bus connections are much better in Croatia than train) as tracks are old, no high speed rail. But that train is an overnight version, so you can sleep in the train. You arrive in the morning and it won't seem so long in this way. But, trains are usually late (1 hour usually), takes the whole night to get there. Number of sleeping cabins are limited, more couchettes (where you can sleep with 1-5 stranger) and more seats (where you can sleep in your seat).
Hopefully the train will carry only airconditioned railcars this year (was not obvious the last years) and maybe a restaurant car (also not obvious). But there are adventages as well. You do not have to pay for luggage, compare to regular bus (where usually 1 big suitcase is free, you have to pay for others), you do not have to pay for booking (as you have to on regular bus online booking) and trains have much more space than bus.
Train : 15-17 hours journey time, no stop on the border (they check out passports on the train)
Door-to-door Eurobusways
Eurobusways offers 8 hours journey time as the fastest way. From door-to-door, so you do not have to go anywhere, no need to carry luggage on public transportation or take a taxi. We do 2 stops min on the way, but can be more easily, just ask for it. We have to stop at the border but you do not have to get out, line up. Passport and visa check takes 10-20min usually. And we take to your hotel, airBnB or hostel to Split. If in the old town area our driver can help you locate the place. You can enjoy the beautiful scenery, wifi while on board. Can charge your phone/tablet while travelling.
door-to-door bus : 8 hours journey time, short stop on the border, no taxi, no luggage carrying.
Book your ticket to Split till end of February from 60 EUR per person door-to-door.
We offer door-to-door bus transfer to many other croatian destination as well, like Zadar or Plitvice lakes.