5 Interesting, maybe not that known place to visit in 2018.
Tried to collect 5 interesting, but not that well known to visit in 2018 for day tour or a few days. Check it out: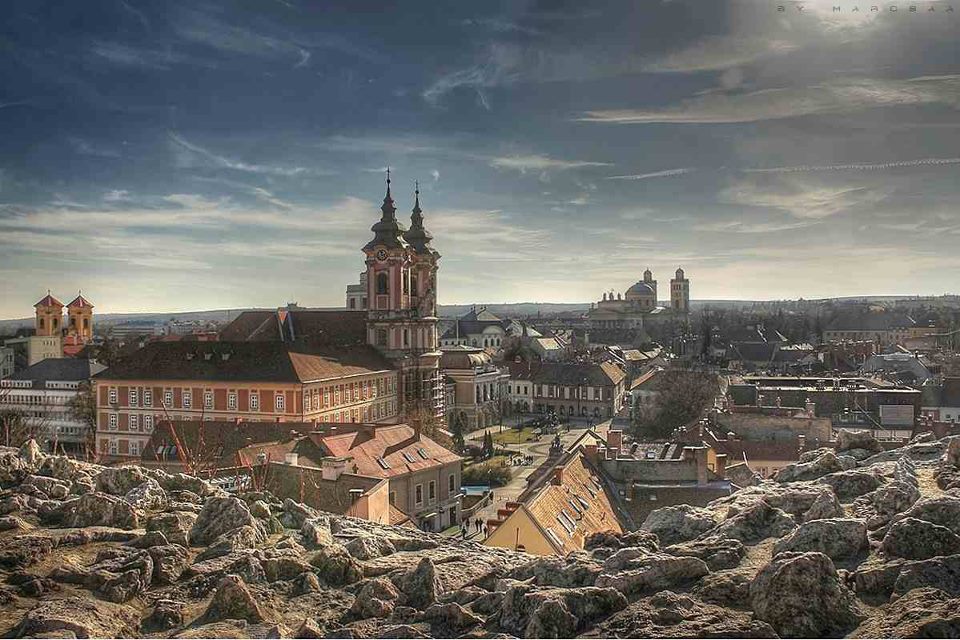 Day tours from Budapest
Lots of tourists are coming to visit Budapest every year, but few of them go further and see other part of Hungary. But there are a lot to see, as Budapest is in perfect place, almost in the middle. So why not go and discover a bit more of Hungary? Like day tours, from Budapest to Eger. Eger is a small baroque town in the northern east of Hungary, about 1.5 hours from Budapest. Perfect for wondering in the streets, check out the fortress (it is in the middle of the city), climb up to the Minaret or taste great wine as Eger center of a wineregion also.
If you go to west from Budapest, discover the northern part of Lake Balaton, like Balatonfured or Tihany. These pretty towns are just next to each other, offering great view to the largest lake in Central and Eastern Europe, best wines of the region and many restaurants. Only about 2 hours away.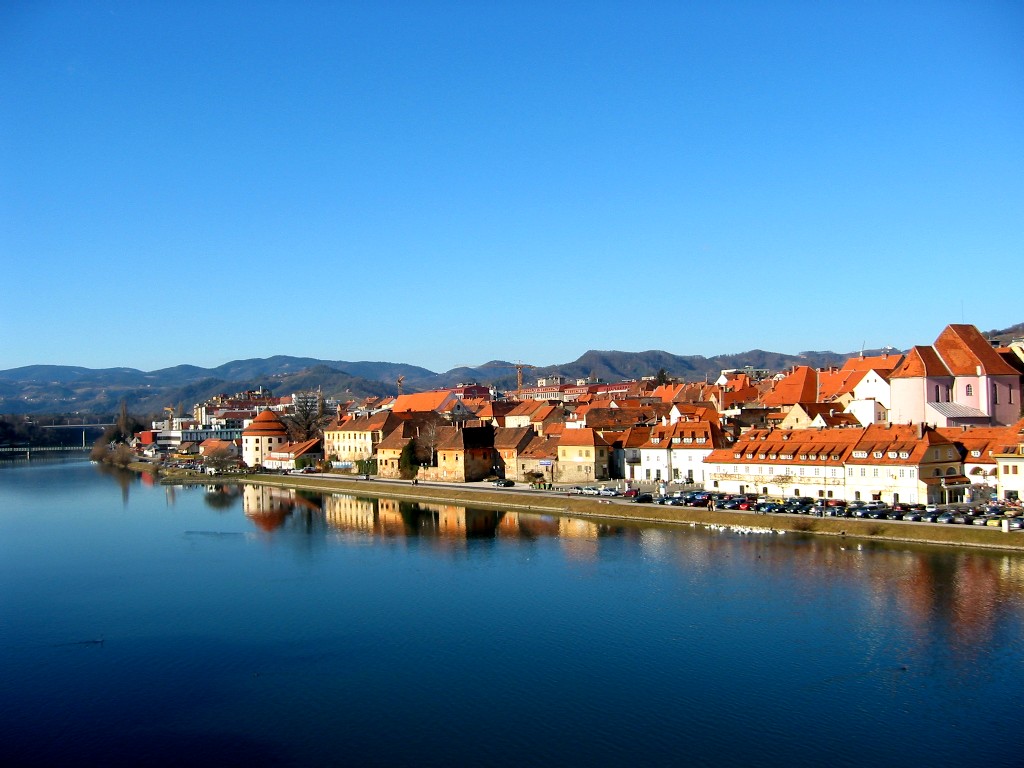 Maribor, Slovenia
Maribor is lying next to the Austrian border of Ljubljana, on the shore of Drava river. This town offers preserved medieval downtown, picturesque riverfront, good wines and calm, nice (kinda small townish) atmosphere. Thanks to its location, it is easy to visit the austrian city of Graz or the medieval town of Ptuj from Maribor or go hiking in the mountains.
Budapest - Maribor door to door bus transfer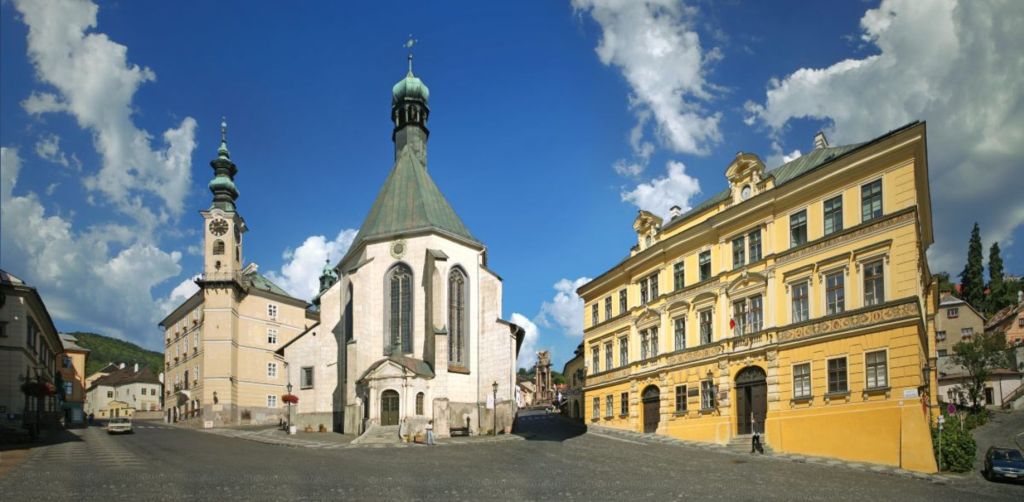 Banska Stiavnica, Slovakia
The area of Banska Stiavnica was one of the richest silver and gold mining areas of Europe once. The city has great heritage of mining, and great past, which reflects in the fully restorated downtown. Today Banska Stiavnica is a UNESCO protected heritage site. Go and discover the museum of mining , check out how it worked in the past. After you tired well in the hard work, find a small slovakian restaurant with best local (and cheap) food, and beer. Banska Stiavnica can be considered a day tour destination from Budapest or Bratislava either (as about 2-2.5 hours away).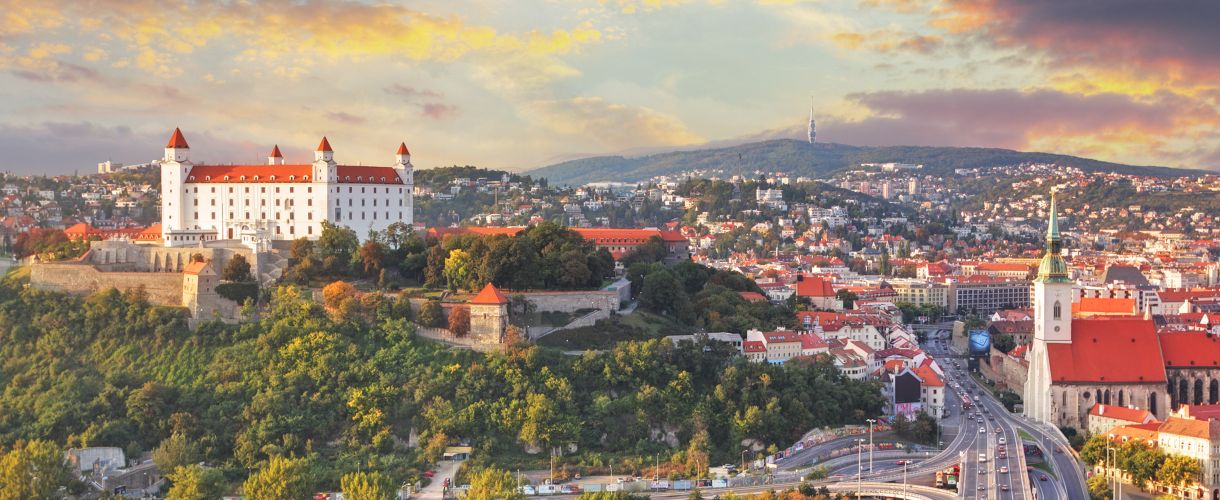 Bratislava, Slovakia
Bratislava is the capital city of Slovakia. Bratislava is really close to Vienna, lying on the riverbanks of Danube also. Consider two choices maybe if you think about going to Bratislava. First, visit Bratislava as a stopover from Prague or from Vienna to Budapest or Budapest to Prague or to Vienna. As the city downtown (which is the most interesting for tourists) is not that big, maybe 4-5 hours can be enough to go around, visit the must see sights, like the Castle, the old downtown area. The second option is, that you stay in Bratislava and go and visit Vienna or Budapest or Prague from here. That you may have time to see more of Bratislava. You may can go to see not only the downtown but maybe Devin castle nearby.
Door to door bus transfer to/from Bratislava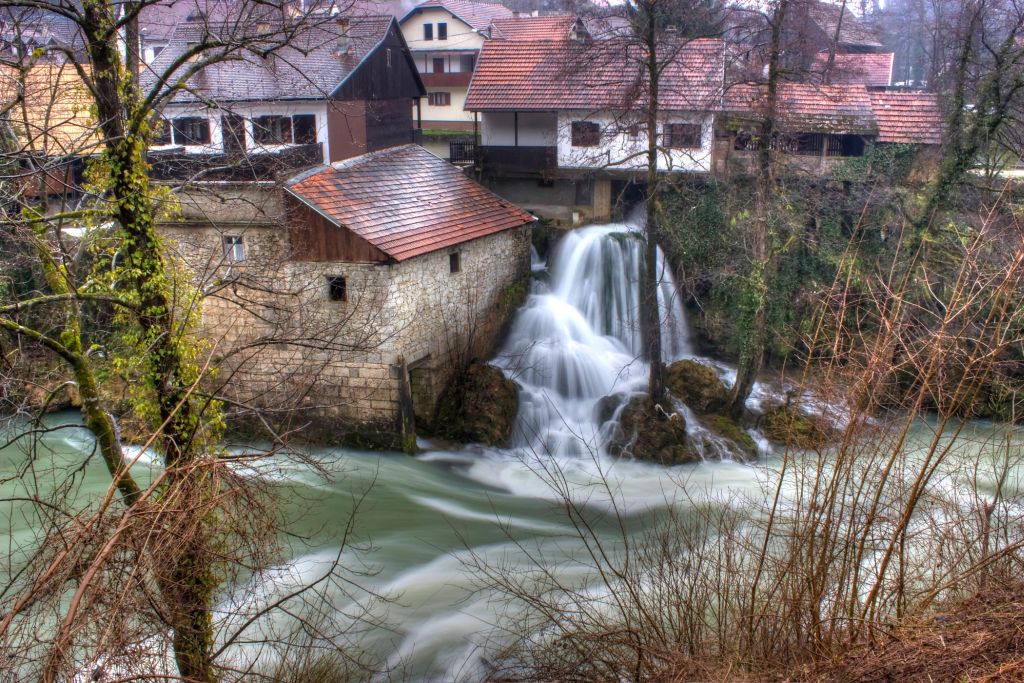 Rastoke waterfalls in Croatia
If you think about waterfalls and Croatia, probably you are thinking about Plitvice lakes. But on the way to Plitvice lakes, there is a small town called Slunj. It is an ancient town with fortress ruins in the hilltop, old houses. And the river, Slunjcica, which spreads into many waterfalls in different shapes and sizes, flowing around the three hundred years old houses and watermill. As Plitvice lakes is close (20-30min), you can have an accommodation here and visit Plitvice from Slunj or just stop here on the way for a few hours.